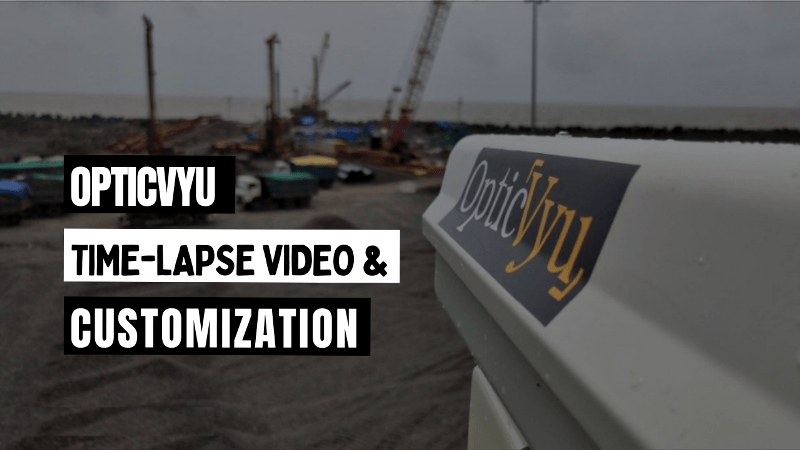 OpticVyu Construction Camera | Time-lapse Video & Time-lapse Customization
Time-lapse video is a fast movie showing months & years of project progress in a few minutes. OpticVyu proprietary algorithm creates daily time-lapse videos updated till date. Additionally, user can customize time-lapse videos on demand. For construction projects, time-lapse videos are the best tool to showcase construction pace & help in marketing.
To meet various requirements, a timelapse can be customized as "One-time timelapse" or "Recurring Timelapse". "One-time time-lapse" can be created for any time duration whereas a "recurring time-lapse" function automatically creates Daily, Weekly, Bi-Weekly, or Monthly time-lapse videos. Parameters like time-lapse FPS, Quality, Duration & Time-range can be configured to achieve the desired output. The video can be watched on the dashboard, downloaded, or shared with anyone via email.